Welcome to March!
Another new season approaches. For me, it is always a time of a growth and renewed appreciations. It is the perfect time to soak in the constants of change and to celebrate the things that make us thankful – this is something that should be done, everyday. Those fortunate enough to bask in the joys of their daily blessings should take the time right now to remember them – and to share those blessings with those around them whom are less privileged. With a loving smile, try to keep your arms open selflessly. You little know whose lives may change in doing so. For me, it will always be in the littlest things.
Today is a new chance for another exciting opportunity to impact a positive change. Whether it should be embracing a new idea, project, or in simply a change in one's attitude – it speaks volumes to all of those around us…this never should be regarded lightly, or without acknowledgement. It is not easy to follow new paths, when we have been trained all of our lives to take the same "safe" roads. We must try to not be afraid to be distinctly different – or in trying something completely new – as we travel on, sometimes it means re-discovering things we long since knew, and in discovering exactly what it was we were meant to be, all along. I know within the depths of my heart, there will always be a time for reflection and re-growth. The real lesson here sometimes is accepting that the real beauty discovered in our uniqueness is simply in accepting ourselves.
Take all of the flaws, inconsistencies, sorrows, beauties, and daily happiness you feel everyday – and firmly hold onto them. The truest blessing of all is called living – and it is a privilege denied so many. Just to have the opportunity to make an influential difference in the lives of those around you is a glorious miracle. Do not take it for granted. Walk the path you feel is right for you, and try and love without bounds – keep on enduring. Find that inner drive to be selfless – but do not lose sense of self. Endeavor to be the individual you long to be, and that you strive to be remembered for.
For those not as acquainted with me, my journal is a wonderful place to find some tidbits about what is going on in the Literature world. However, that being said, you will want to keep an eye out also for various other news postings from your Literature Community Volunteers, add them to your watch, so you will not miss out on a thing! Scrolling down, you will also find information geared towards other contests, groups and other news various links all related to Literature, so be sure to check them out.
Along with my monthly
Ladies of Lit
series, I host and support a variety of contests, group projects, a tri-monthly
30 Writers to Discover
series, and the ongoing
Writers Welcome Wagon
. Is there something you wish for me to take part in or to help support? Feel free to
note me
at any time.
Here
is the current listing for my
Ladies of Lit
. Review the guidelines, and send me your suggestions,
I am in dire need of them
!

If you haven't yet, be sure to stop by and thank
DorianHarper
for his service as a Literature Community Volunteer!


Ladies of Lit Issue: Volume Forty
.
Take part in our Ladies of Lit
Mini-Contest
! The deadline is
April 20th
.

Latest Volume of
30 Writers You Should Discover
.

Writers Welcome Wagon Project
.

Looking for an opportunity to feature a writer you love? Now,
here
is your chance!
Note
your selection before
April
. There are
only thirty slots open
, so choose wisely!

WorldWar-Tori
wants you to take part in her
Positivity Project
.

neurotype
is hosting a
Speculative Fiction Contest
. Your deadline is
March 29th
.

doughboycafe
is hosting a
Historical Flash Fiction Contest
. Your deadline is
March 31st
.

LiliWrites
is hosting her annual
Human Trafficking Awareness
Contest. Your deadline is
March 31st
.

Gingersanps
wants you to write her a
Two Sentence Horror Story
. The deadline is
April 7th
.
Within the community, there are several Literature
chatrooms
to visit that might be of interest to you. However, if you feel uncomfortable in these chatrooms, you might find what you are looking for in the revamped
Literature Forums
. There are also several
critique and prompt groups
available for use towards all of your Literature-related needs. Below, you will find just a small sampling of what the community has to offer you:

#CRLiterature
The official DeviantART Literature chatroom.

#Writersforlife
Write, mingle, learn and keep writing for life.

#Writeroom
Looking for tips, ideas and more, the Writeroomies are here for you.

#Cabal
Srs bsns of literary discussion.

Writers-Workshop
Where the Writers Workshop Writing.

ScreamPrompts
Are You A Writer?

HammeredPoetry
Sick of cliches? Us Too.

transliterations
From One World to Another.

LITplease
A Club for Every Writer.
Throughout DeviantART, there are a number of resourceful news articles filled with features, contests and much, much more. Several deviants keep the literature community in the know with these articles. I am honored to present the creme of the crop, and invite you to fully explore what each article has to offer.

The Lit Gallery Volunteers'
February Lit Daily Deviations.
and
CR Journal Updates.

IrrevocableFate
loves
DA Lit! Contests, Various Groups, Workshops and More.

SadisticIceCream
has
Publishing Resources.

apocathary
also has a collection of
Miscellaneous Resources.

julietcaesar
does as well in
Her Journal.

chromeantennae
Likes to adjust his
Lit Antennaes
.

rlkirkland
Encourages
Inspirational Affirmation
.

BloodshotInk
Simply Loves Lit Deviants
.

CelestialMemories
finds
Stories and Charming Chapters
.

GrimFace242
is looking for some
Group Therapy
and
Undiscovered Deviants in Lit
.

Aerode
finds writers under the radar on his
Watch
.

neurotype
goes in search of
Wonderful Lit Deviants
.

autumnlit
delves into
Devious Poetic Libraries
.

mirz-alt
helps us follow a
Literary Compass
.

DorianHarper
picks out amazing
Monthly Daily Lit
and discovers
dAuthors
.

MotleyDreams
has some
Literature Articles You Should Know
.

LiliWrites
' got an eye for those who are
Demonstrably Deviant
.

TwilightPoetess
calls for
Literary Conversation
.
With the official groups feature in full swing, there is a whole array of Literature groups to join and support. Below, you will have the opportunity to check out just a few of the newest ones on DeviantART. And, if there is a group not listed here that may interest you, you might want to check out the official
Literature Group Hub.
Worlds-in-Words
,
Series-Unknown
,
Story-Writers
,
Writing-With-Love
,
FightToWrite
,
I-LIKE-SHORTS
,
Expressive-Poetry
,
LiteraryMovement
,
Original-Lit
,
PoetryWithAVoice
,
Second-Draft
,
Blackout-Poetry
,
Learn2Crit-Lit
,
Lit-Addicts
,
writingmadefun
,
UndergroundAuthors
,
NGCreativeWriting
,
QuickReadsCollective
,
Souls-Within-Life
,
Writers-to-improve
,
Always-Poetry
,
Criticarium
,
PolishedInk
,
Literature-Creed
,
Edgar-Allen-Poets
,
PocketStories
,
Winters-Poets
,
Everlastingwriting
,
Literature-Critique
,
Poets-Haven
,
Writing-is-Visual
,
Try-Your-Page
,
UndefinedPoets
,
ForeverArtistOfWords
,
BoundByChainsOfWords
,
Write-to-inspire
,
UnitedLiterature
,
ExpressiveWriters
,
PoetrynProseWatchers
,
LyricsPoems
,
TheWritingShelter
.
--Any other Literature news that you would like to see in this reserved space?
Note me
.
Thumbs: Nuggets of Self Discovery
Old SoulsDoc says I'm an old
soul, with my postcards
and letters, and waste-no-words
policy. Doc says old souls still make eye
contact instead of playing with iPhones,
mirrors that stare back, and tell
us who we are by knowing
who they are.
Doc tells me I'm an old
soul in a young body, taming
wild Internets and bringing my words
to heel like a triple score
in a game of Scrabble.
That I was born in the wrong
decade, that I was meant to punch
typewriter keys like a boxer,
that the twenty-first century
wasn't made for old souls like mine.
Doc thinks I'm too old
to be twenty-three, constantly forgetting
the barriers of my few years.
Like that I never wrote about myself
until he gave me moments
worth writing down, and cared
about the person behind the words.
That I learned who I was by learning
who he was, and drew a timeline
of intersection points where each
node became a poem, and each poem
became a stepping stone.
Doc unearthed an old
soul in my notebook.
Old like a favori L,When we were children, adults taught us that to love is to hurt. They showed us their broken china and sour tears masked by insults that lose lethality with repetition. They ripped their barely beating hearts out, laid them side-by-side and forced us to compare rhythms. And we learned that love is asynchronous, an antithesis to happiness.
So that's what we believed as we took those first brave, trembling steps toward maturity. Not to be outclassed by previous generations, we created surgical incisions in each other's chests, placed our hearts on examination tables. We investigated the valves as they sputtered and coagulated before furling into themselves. We reorganized the atriums, reversed the ventricles, and drained the blood. Replaced it with blind assumptions awash in bitter words we dared not let loose because we meant to love, not destroy. Surely, no two people loved so thoroughly as we. We broke each other like the china of our childhood.
And when it was done, Two Parts Lion, One Part CubI.
There was always something about the way he looked at me. The first day I entered the classroom, I remembered his face back from seventh grade, when he was a year older. He wore flannel jackets that were warmer than you'd think and skinny jeans so tight that sometimes, I wondered if he even had room for a dick of some sort in there. The look in his eyes though, so brown and intense, made me quiver under the pressure. It was as if he was looking past me. Underneath my makeup, my clothing, my bone structure. I shook from attention.
He used to loom over me all the time. Six foot something and already a head taller than me, he craved making me feel small. When we stood next to each other, my head came to his shoulders. Every time he insisted on hugging me, my cheek was plastered against his skinny chest. I could hear his heartbeat.
But especially when I sat at my desk, reading. He would come from o Shame on MeI thought
that I could think my way
out of a brain defect.
That I could unlearn
the way my neurons fire
and the synapses wince
when someone raises their voice
their hand.
I thought
that when he told me to trust
that it could be true.
That I could learn
the way that vocal chords moan
and groan, and growl.
When someone tells me to believe
to be myself
I thought
that might mean they meant it.


If you stop by, and would like to begin your journey on my DA homepage, may I suggest starting
here
. Also, if you are new to DA and need further assistance, please feel free to contact me if you cannot find what you are looking for in the
FAQ section
found
here
.

My official DeviantART
Prayer Support Log
. If there is someone you know who is in need of support, do let me know at any time and I will add them to the log.

I like to support Literature here by adding
literature clubs/groups
to my watch. If I have yet to add yours, feel free to leave me a comment.

Who is serving the Literature Community and what can they do for you
? Your Community Volunteers for Literature are listed below as follows. You can freely contact them at any time with your questions or concerns.
GrimFace242
neurotype

And, of course, here are some lovely stamps, to show your support!


Please stop by
The-Novelist-Club
and feel free to join us, whether you are a writer, a poet, reader, or even a critic - we'd love to have you. We are currently accepting regular submissions and various pieces for our Workshops, so please show your support to these wonderful writers and stop by.

Looking to join a fun group which supports the exciting era of Abraham Lincoln by paying homage to his memory with fun panel discussions, Q and A sessions, book reviews and much, much more? Then
TheLincolnLegacy
is the perfect place for you. Walks of all artistic life are warmly welcomed here.

LungCancer-Awareness
was created to bring awareness to a well-known cancer that has not only impacted the daily lives of the members of my own family - but so many others around us. Anything that you can do to promote awareness within your community can and will make a difference!

Wanting to keep an eye on all things Literature on DeviantART, and not sure where to turn? Your official Literature home
CRLiterature
, is the place to find everything you could possibly want, from generalized information, resources, contests and more, so do not miss out.

Looking for some of the latest news about your Daily Deviations or that news article you may missed over the course of the month? Well then,
LitResources
may be the very place for you to catch up on all of the latest happenings.

Everyone is welcome over at our group, And we realize that every writer has their own personality, interests, strengths and weaknesses, so we aim to provide unique pathways into the community for everyone. So go on - sign yourself up and get exposed over at
Expose-Lit
.

Our judges at
TalentedWritersGuild
are looking for your quality literature! So, if you have something that you feel will simultaneously move us, challenge us, and inspire us as readers - then we are the very group for you.

Looking for a delightful and positively charged environment to post your work and give others some encouragement and support? Then look no further than
ProjectPositivity
.

I have added several updates to our local club
Indiana-Deviants
, so if you are from Indiana, or just interested in Hoosier related news, please, by all means, join us! We would be more than happy to have you there. We are always looking to accept new submissions.

Kimberly's beautifully woven "dreamy" poetry reflects from her heart and through her gorgeous deviant identity, amongst the community. Her writing is sensitive and thoughtful, and she has a creative ability to pull her readers into a world with vibrant imagery – she helps us count the stars, travel through the valley of the butterflies, and discover our euphoria.

Lady-Yume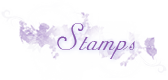 Making journaling an art form since 2005. Journal Design & CSS
By ginkgografix Exclusively for LadyLincoln and best viewed in FireFox