In my eight years as a community-oriented deviant, others who visit my profile each day learn quickly what I stand for: positivity and unity. In returning daily to my second "home" on DeviantART, I do consider it a blessing that I can still have a significant impact here amongst my peers – offering a supportive, loving hand to all those who seek it. I have always tried my best to stand by those who I have felt have needed that strong outlet. Everyday, I know there are those who cannot speak for themselves – or may be afraid to. I wish to do what I can to be a voice to those individuals. I am determined to maintain a positive change here, and to endure.
As I am sure many are aware of, there was a community uproar over the closure of DailyLitDeviations. Many within the community were strongly impacted by this. And, in regards to my role here, not surprisingly, I was closely tied to several of them. On the positive side, I was happy to feel an immediate pull of that close-knit loyalty and esteemed support that I so greatly value amongst those I care a great deal for. These strong (re)connections were felt throughout this entire community – it was embraced – and this is a rare gift, truly. Through the ordeal, it also saddened me to see some were hurt along the way, during a sometimes painful and confusing process. My heart goes out to them, because I care very much for everyone here, and their happiness and involvement within my community. I try to do what I can daily to keep everyone united and involved. I want the Literature community I so cherish to keep thriving. The amazing diversity we all have amongst us is well worth carrying on with the encouraging fight.
Within this always growing, diverse community, I simply cannot thank those enough who have guided others to rise above the negativity, and strive to make a difference. The beautiful honor for me is being a part of it – every single day. I deeply appreciate the ongoing, generous showing of the community's unyielding support for the various efforts of these dedicated deviants – and for what they all continue to do – stand by us. And, please do try to make the effort to reach out a hand in kindness – not in anger. For the rewards are far greater in the end for it.
For those not as acquainted with me, my journal is a wonderful place to find some tidbits about what is going on in the Literature world. However, that being said, you will want to keep an eye out also for various other news postings from your Literature Community Volunteers, add them to your watch, so you will not miss out on a thing! Scrolling down, you will also find information geared towards other contests, groups and other news various links all related to Literature, so be sure to check them out.
Along with my monthly
Ladies of Lit
series, I host and support a variety of contests, group projects, a tri-monthly
30 Writers to Discover
series, and the ongoing
Writers Welcome Wagon
. Is there something you wish for me to take part in or to help support? Feel free to
note me
at any time.
Here
is the current listing for my
Ladies of Lit
. Review the guidelines, and send me your suggestions,
I am in dire need of them
!

Ladies of Lit Issue: Volume Forty-One
.

Latest Volume of
30 Writers You Should Discover
.

Writers Welcome Wagon Project
.

WorldWar-Tori
wants you to take part in her
Positivity Project
.

April is the month of NaPoWriMo, Script Frenzy and MORE! Get the details
Here
!

Beccalicious
is bringing back the amazing
WritersWorkshop
Check it
out
.

Updates on the
DailyLitDeviations
situation can be read
here
and
here
.
Within the community, there are several Literature
chatrooms
to visit that might be of interest to you. However, if you feel uncomfortable in these chatrooms, you might find what you are looking for in the revamped
Literature Forums
. There are also several
critique and prompt groups
available for use towards all of your Literature-related needs. Below, you will find just a small sampling of what the community has to offer you:

#CRLiterature
The official DeviantART Literature chatroom.

#Writersforlife
Write, mingle, learn and keep writing for life.

#Writeroom
Looking for tips, ideas and more, the Writeroomies are here for you.

#Cabal
Srs bsns of literary discussion.

Writers-Workshop
Where the Writers Workshop Writing.

ScreamPrompts
Are You A Writer?

HammeredPoetry
Sick of cliches? Us Too.

transliterations
From One World to Another.

LITplease
A Club for Every Writer.
Throughout DeviantART, there are a number of resourceful news articles filled with features, contests and much, much more. Several deviants keep the literature community in the know with these articles. I am honored to present the creme of the crop, and invite you to fully explore what each article has to offer.

The Lit Gallery Volunteers'
March Lit Daily Deviations
and
CV Journal Updates.

IrrevocableFate
loves
DA Lit! Contests, Various Groups, Workshops and More.

WorldWar-Tori
would like to share her
Literature News
with you.

SadisticIceCream
has
Publishing Resources.

apocathary
also has a collection of
Miscellaneous Resources.

julietcaesar
does as well in
Her Journal.

chromeantennae
Likes to adjust his
Lit Antennaes
.

rlkirkland
Encourages
Inspirational Affirmation
.

Gingersanps
is introducing us to
Amazing Deviants
.

CelestialMemories
finds
Stories and Charming Chapters
.

GrimFace242
is looking for some
Group Therapy
and
Undiscovered Deviants in Lit
.

Aerode
finds writers under the radar on his
Watch
.

Naktarra has opened her official Literary-Almanac
.

neurotype
goes in search of
Wonderful Lit Deviants
.

mirz-alt
helps us follow a
Literary Compass
.

DorianHarper
picks out amazing
Monthly Daily Lit
and discovers
dAuthors
.

MotleyDreams
has some
Literature Articles You Should Know
.

LiliWrites
got an eye for those who are
Demonstrably Deviant
.

TwilightPoetess
calls for
Literary Conversation
.
With the official groups feature in full swing, there is a whole array of Literature groups to join and support. Below, you will have the opportunity to check out just a few of the newest ones on DeviantART. And, if there is a group not listed here that may interest you, you might want to check out the official
Literature Group Hub.
Worlds-in-Words
,
Series-Unknown
,
Story-Writers
,
Writing-With-Love
,
FightToWrite
,
I-LIKE-SHORTS
,
Expressive-Poetry
,
LiteraryMovement
,
Original-Lit
,
PoetryWithAVoice
,
Second-Draft
,
Blackout-Poetry
,
Learn2Crit-Lit
,
Lit-Addicts
,
writingmadefun
,
UndergroundAuthors
,
NGCreativeWriting
,
QuickReadsCollective
,
Souls-Within-Life
,
Writers-to-improve
,
Always-Poetry
,
Criticarium
,
PolishedInk
,
Literature-Creed
,
Edgar-Allen-Poets
,
PocketStories
,
Winters-Poets
,
Everlastingwriting
,
Literature-Critique
,
Poets-Haven
,
Writing-is-Visual
,
Try-Your-Page
,
UndefinedPoets
,
ForeverArtistOfWords
,
BoundByChainsOfWords
,
Write-to-inspire
,
UnitedLiterature
,
ExpressiveWriters
,
PoetrynProseWatchers
,
LyricsPoems
,
TheWritingShelter
,
GlitchLit
,
Writers-Crutch
,
The-Writing-School
,
TheKnow
,
LiteraryShowcase
,
UnitedFaithPoetry
,
WriteFromYourHeart
.

DailyLitDeviations
,
LitRecognition
,
Lit-Daily-Pick
,
NarrativePoetry
,
Write-a-world
.
--Any other Literature news that you would like to see in this reserved space?
Note me
.
Deviants Making A Difference
SorrowbirdI watched him flap helplessly between the teeth of a barbwire fence, screeching for help.
"Papa, look Papa! A boy!"
My papa stood dazed for a moment, dust billowing at his legs, his eyes teetering along the field. It wasn't until later that evening he told me he hadn't understood what I had seen. What he had seen.
With grass tickling the backsides of my legs, I bounded toward the boy, "What are you doing? Are you okay?"
As I approached him, I felt his skittish eyes rake across my every movement. With his ten-year-old arms slung inside the gaping maw of a fence and darkened feathers pasted along the creases of his face; he looked squarely at me. I could hear his bird-bones quaking at my voice, he pushed harder against the fence. I winced for him.
"Hold still, we'll get you out," I turned back to my papa who stood alongside the road, "Papa," I pleaded, "Please! Help him!"
Reaching out, I touched his shoulder, "Don't be afraid. We're going to help you."
He didn't pull away from me. I thou He doesn't write poetry anymore.He doesn't write poetry anymore,
even if he still collects it, reads it, saves it, treasures
faded verses from his wife the way connoisseurs
savor vinyl over metallic rainbows on disc.
I don't mind not knowing, but I can't stand not asking.
The record needle hits the groove wrong;
he stumbles over words that aren't there,
rummaging for an answer he doesn't really have.
He doesn't write poetry anymore
and his confusion is strangely endearing.
But there's a lyricism to his words that I love,
poetic lines inserted between the daily grind
of character names and who said what;
voiceless boys in white and draymen carting the dead to saltwater lakes,
elegiac undertones that haunt historians and forlorn painters.
He doesn't write poetry anymore –
except when he does. Cristian Rosas
Mediterranean breeze warmed my dreams;
cappuccino mornings blended
into Bacardi sunsets.
Tobacco smoulders and I remember-
his name was Cristian Rosas.
Sunset passed. Spirits poured
European measures- unlike tight English twenty-five mil,
relieving the throbs of snow white turned red queen.
The glow led our intoxicated journey. Sambuca fused.
We invaded the dance floor.
yellow lanterns,
blue, red, green
blue,
yellow, red,
green merged with smiles.
Freedom spun me to his arms.
Giggles blushed sunburn. Cristian Rosas
whispered his name.
Fingers caressed my shoulder;
pulses shot down my back.
Lights,
music people blurred
into echoes. His words
a treat richer than coffee. Citrus
perfume infused the heat; hunger took control.
Honey seeped into locked lips.
His wink broke the spell.
Notes flew off key. Samba swayed
a desperate grind of genitals, disgust
erupted in my throat. Honey
tinged saccharin;
backhand met cheek.
On patio furniture I sucked cigarettes.
Cappuccino froth sank with my lust Only as Old"Frail bones predict what fragile minds can't detect,"
He trailed off slowly, "And my bones are achin'."
The air around me hung low and depressed,
Sticking to the back of my throat like a stormy syrup
I'd tried to swallow down.
I peered out the kitchen window
And caught an inklet of patched-over-grey sky;
I wondered what was in store for the day.
Impartial to the gloom outside, we stepped out onto the back porch;
Grandpa wobbled out with his cane in hand and we waited.
In the hushed stillness the trees traded birds—
Robins, swallows, whippoorwills, and cardinals.
If you squinted hard enough at the sullen shrubbery,
You could spot the caterpillar creeping to the underside of the leaf.
That's when I looked at Grandpa,
And saw through his eyes nature receding
At his prescience of a storm.
"Grandpa, how do you always know?"
He chuckled and simply said: "The world tells me."
It was left at that, but years later I have found
That the world is only as old as the person to whom you speak.


If you stop by, and would like to begin your journey on my DA homepage, may I suggest starting
here
. Also, if you are new to DA and need further assistance, please feel free to contact me if you cannot find what you are looking for in the
FAQ section
found
here
.

My official DeviantART
Prayer Support Log
. If there is someone you know who is in need of support, do let me know at any time and I will add them to the log.

I like to support Literature here by adding
literature clubs/groups
to my watch. If I have yet to add yours, feel free to leave me a comment.

Who is serving the Literature Community and what can they do for you
? Your Community Volunteers for Literature are listed below as follows. You can freely contact them at any time with your questions or concerns.
GrimFace242
neurotype

And, of course, here are some lovely stamps, to show your support!


Please stop by
The-Novelist-Club
and feel free to join us, whether you are a writer, a poet, reader, or even a critic - we'd love to have you. We are currently accepting regular submissions and various pieces for our Workshops, so please show your support to these wonderful writers and stop by.

Looking to join a fun group which supports the exciting era of Abraham Lincoln by paying homage to his memory with fun panel discussions, Q and A sessions, book reviews and much, much more? Then
TheLincolnLegacy
is the perfect place for you. Walks of all artistic life are warmly welcomed here.

LungCancer-Awareness
was created to bring awareness to a well-known cancer that has not only impacted the daily lives of the members of my own family - but so many others around us. Anything that you can do to promote awareness within your community can and will make a difference!

Wanting to keep an eye on all things Literature on DeviantART, and not sure where to turn? Your official Literature home
CRLiterature
, is the place to find everything you could possibly want, from generalized information, resources, contests and more, so do not miss out.

Looking for some of the latest news about your Daily Deviations or that news article you may missed over the course of the month? Well then,
LitResources
may be the very place for you to catch up on all of the latest happenings.

Everyone is welcome over at our group, And we realize that every writer has their own personality, interests, strengths and weaknesses, so we aim to provide unique pathways into the community for everyone. So go on - sign yourself up and get exposed over at
Expose-Lit
.

Our judges at
TalentedWritersGuild
are looking for your quality literature! So, if you have something that you feel will simultaneously move us, challenge us, and inspire us as readers - then we are the very group for you.

Looking for a delightful and positively charged environment to post your work and give others some encouragement and support? Then look no further than
ProjectPositivity
.

I have added several updates to our local club
Indiana-Deviants
, so if you are from Indiana, or just interested in Hoosier related news, please, by all means, join us! We would be more than happy to have you there. We are always looking to accept new submissions.

Arthur's vivid imaginings and creative wordplay are ever present in his intriguing gallery. He takes his loyal readers on adventures to many different worlds – and none of us regret taking the amazing journey.



ArthurCrow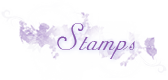 Making journaling an art form since 2005. Journal Design & CSS
By ginkgografix Exclusively for LadyLincoln and best viewed in FireFox