After celebrating another cherished DeviantART birthday – and a looming one of my own – I think of the scores of blessings and the occasional trials during my own DeviantART journey. During times of personal growth, painful loss and devious changes here throughout the years, there are many that freely give love and support. After nine years, I have valued everything they have done for me. My experiences would not have been entirely the same, otherwise.
I owe a vast amount of gratitude to one deviant in particular, who ultimately gave me the courage to raise my voice in the darkness, when I was still trying to forge my path within the community. Many know of this angel who watches over us – his name is Bill,
GeneratingHype
. He, along with
wreckling
,
StJoan
,
Moonbeam13
,
fourteenthstar
, and
Memnalar
in particular – stayed by my side and offered (and continue to offer,) unwavering support.
Other dearest friends and loving beautiful souls:
BloodshotInk
,
LiliWrites
,
AGMeade
,
leoraigarath
,
dreamsinstatic
,
Rosary0fSighs
,
IrrevocableFate
,
Sammur-amat
,
julietcaesar
,
WorldWar-Tori
,
BeccaJS
,
Shards-of-Shame
,
rlkirkland
,
chromeantennae
,
camelopardalisinblue
,
SadisticIceCream
,
Tobaeus
,
PurpelBlur
,
Echostar08
,
jdrainville
,
Throntre
,
Exillior
,
the-photographicpoet
,
DrippingWords
,
ThornyEnglishRose
,
nightshade-keyblade
,
raspil
,
ithaswhatitisnt
,
mirz-alt
,
TwilightPoetess
,
ieatrosepetals
,
AlwaysRainCheck
,
keyanadrake
,
thetaoofchaos
,
ShadowedAcolyte
,
brokenfragilethings
,
Medoriko
,
Lissomer
,
Lady-Yume
,
Crossfire120576
,
weaknesses
,
hopeburnsblue
,
Astrikos
,
Nichrysalis
,
RoyalBlackheart
,
0hgravity
,
cristinewakesuphappy
,
neurotype
,
ssensory
,
shehrozeameen
,
GuinevereToGwen
,
SpriteBlayde
,
Aerode
and many, many others, have impacted me in ways they may never entirely know – they are all blessings: today and always. Thank God for all of their beauty, wisdom, insights and faith in me. If not for that, I am not entirely certain where I might be today.
Each devious moment is a rare gift. Everyday, the tight-knit bonds, infectious positivity, and the excitement of our unique heart journeys keep us united. This uplifts and warms my spirit. It gives me hope that everything I have tried to work rigorously to strive for on a daily basis has not been in vain. I pray it hasn't. I ache to give a truly caring part of my fullest heart to the community I so deeply appreciate and call home. Others here have provided me with such a rare, beautiful light. And, though I do not always have the proper words to express just how greatly this inspires me to be that much more selfless and giving – I longed for those I dearly love to know it. My personal DeviantART story is one filled with boundless hope, courage, faith, love and simply – enduring.
For those not as acquainted with me, my journal is a wonderful place to find some tidbits about what is going on in the Literature world. However, that being said, you will want to keep an eye out also for various other news postings from your Literature Community Volunteers, add them to your watch, so you will not miss out on a thing! Scrolling down, you will also find information geared towards other contests, groups and other news various links all related to Literature, so be sure to check them out.
Along with my monthly
Ladies of Lit
series, I host and support a variety of contests, group projects, a tri-monthly
30 Writers to Discover
series, and the ongoing
Writers Welcome Wagon
. Is there something you wish for me to take part in or to help support? Feel free to
note me
at any time.
Here
is the current listing for my
Ladies of Lit
. Review the guidelines, and send me your suggestions,
I am in dire need of them
!

Do say thank you to
neurotype
for her tenure as Literature Community Volunteer!


Ladies of Lit Issue: Volume Forty-Five
.

Latest Volume of
30 Writers You Should Discover
.

Writers Welcome Wagon Project
.

Have you read about our official
CRLiterature
Book Club
? Latest book news
Here
.

Mid Month Book Club news is officially
Here.


If you missed out on PE: Lit Basics Week, IrrevocableFate has posted a
Wrap-up
.

Naktarra
wants us to
S.M.I.L.E
.

doughboycafe
is hosting a wonderful
Historical Fiction Workshop
.

Check out
ezradeacon
's
Love Letters
contest. The deadline is
December 31st
.
Within the community, there are several Literature
chatrooms
to visit that might be of interest to you. However, if you feel uncomfortable in these chatrooms, you might find what you are looking for in the revamped
Literature Forums
. There are also several
critique and prompt groups
available for use towards all of your Literature-related needs. Below, you will find just a small sampling of what the community has to offer you:

#CRLiterature
The official DeviantART Literature chatroom.

#Writersforlife
Write, mingle, learn and keep writing for life.

#Writeroom
Looking for tips, ideas and more, the Writeroomies are here for you.

#Cabal
Srs bsns of literary discussion.

Writers-Workshop
Where the Writers Workshop Writing.

ScreamPrompts
Are You A Writer?

HammeredPoetry
Sick of cliches? Us Too.

transliterations
From One World to Another.

LITplease
A Club for Every Writer.
Throughout DeviantART, there are a number of resourceful news articles filled with features, contests and much, much more. Several deviants keep the literature community in the know with these articles. I am honored to present the creme of the crop, and invite you to fully explore what each article has to offer.

The Lit Gallery Volunteers'
July Lit Daily Deviations
and
CV Journal Updates.

IrrevocableFate
loves
DA Lit! Contests, Various Groups, Workshops and More.

WorldWar-Tori
would like to share her
Literature News
with you.

SadisticIceCream
has
Publishing Resources.

apocathary
also has a collection of
Miscellaneous Resources.

julietcaesar
does as well in
Her Journal.

Medoriko has shared a wonderful guide to Being Devious in Literature.

SpriteBlayde
dips her quill in
Stained Ink
.

chromeantennae
Likes to adjust his
Lit Antennaes
.

rlkirkland
Encourages
Inspirational Affirmation
.

Gingersanps
is introducing us to
Amazing Deviants
.

CelestialMemories
finds
Stories and Charming Chapters
.

amour-raven
speaks to deviants
Literarily
.

GrimFace242
is looking for some
Group Therapy
and
Undiscovered Deviants in Lit
.

Aerode
finds writers under the radar on his
Watch
.

Naktarra
has opened her official
Literary-Almanac
.

neurotype
goes in search of
Wonderful Lit Deviants
.

mirz-alt
provides some
Writer Resources
.

ezradeacon
also has an array of
Lit Resources
.

DorianHarper
picks out amazing
Monthly Daily Lit
and discovers
dAuthors
.

DrippingWords
wants to
Talk Writing
.

TwilightPoetess
calls for
Literary Conversation
.
With the official groups feature in full swing, there is a whole array of Literature groups to join and support. Below, you will have the opportunity to check out just a
few
of the
newest
ones on DeviantART. And, if there is a group not listed here that may interest you, you might want to check out the official
Literature Group Hub.
Winters-Poets
,
Everlastingwriting
,
Literature-Critique
,
Poets-Haven
,
Writing-is-Visual
,
Try-Your-Page
,
UndefinedPoets
,
ForeverArtistOfWords
,
BoundByChainsOfWords
,
Write-to-inspire
,
UnitedLiterature
,
ExpressiveWriters
,
PoetrynProseWatchers
,
LyricsPoems
,
TheWritingShelter
,
GlitchLit
,
Writers-Crutch
,
The-Writing-School
,
TheKnow
,
LiteraryShowcase
,
UnitedFaithPoetry
,
WriteFromYourHeart
,
LitRecognition
,
Lit-Daily-Pick
,
NarrativePoetry
,
Write-a-world
,
TheWaysiders
,
ShortStOrIeSMANIA
,
KnightsOfRomance
,
Writer-War-Room
,
Infectious-Kindness
,
Writers-Grotto
,
TheFictionNetwork
Ghosts-Of-Literature
,
Writers--Anonymous
,
poetryonfire
,
Story-Book-Publish
,
HundredMemories
,
HeartfeltPoetry
,
Lithouse
,
Words-Are-Our-Sword
,
Original-Stories
,
writers-of-dA
,
BleedingPoets
,
Poetry-United
,
Underrated-Writers
,

devSINCERE
,
TheDailyBreadCafe
,
Writing-Buddiess
,
Passion-in-Writing
,
ScrutinizingScribes
,
TheWritingHaven
.
--Any other Literature news that you would like to see in this reserved space?
Note me
.
Inspiring Deviants I Adore
StitchesHer name is Stitches and I love her.
She doesn't believe that - she says it is an improbability.
She doesn't say impossibility and that gives me hope.
No one but me knows why she's called Stitches.
I've run my hands over her soft white skin,
Flushed with the fevers of midnight.
I've touched it.
I've let my fingertips explore the hitches in her skin,
Where her body couldn't quite heal itself.
Old memories of gaping holes and vicious lies.
From her shoulder to her wrist,
From her knee to her ankle,
Any where she can negotiate a knife - she is Stitches.
It makes her cry sometimes.
She says she doesn't like being a rag doll any more.
They're old scars, robbing her flesh of its innocence,
Betraying her old soul - etching it out - a tally on her skin.
IIIII IIIII IIIII IIIII IIIII IIIII IIIII IIIII IIIII
------------------------------------------ Birth of PoetryI tangled my fingers in the curls of the universe,
pulled. The earth fell out: round, warm, spinning.
Awkward and shy, she wondered how she got here; how
a rock that got wet and grew moss could be significant.
So I scooped her up in my fingers, breathed her scent:
(lilies and oceans and ozone and forests and fish and birds
and whales and rain and the empty elegance in wolf howls)
death and life. I found chaos
and knew beauty. poet, breathe now. you
are
the


See the rest Here.


If you stop by, and would like to begin your journey on my DA homepage, may I suggest starting
here
. Also, if you are new to DA and need further assistance, please feel free to contact me if you cannot find what you are looking for in the
FAQ section
found
here
.

My official DeviantART
Prayer Support Log
. If there is someone you know who is in need of support, do let me know at any time and I will add them to the log.

I like to support Literature here by adding
literature clubs/groups
to my watch. If I have yet to add yours, feel free to leave me a comment.

Who is serving the Literature Community and what can they do for you
? Your Community Volunteers for Literature are listed below as follows. You can freely contact them at any time with your questions or concerns.
GrimFace242
IrrevocableFate
ShadowedAcolyte

And, of course, here are some lovely stamps, to show your support!


Please stop by
The-Novelist-Club
and feel free to join us, whether you are a writer, a poet, reader, or even a critic - we'd love to have you. We are currently accepting regular submissions and various pieces for our Workshops, so please show your support to these wonderful writers and stop by.

Looking to join a fun group which supports the exciting era of Abraham Lincoln by paying homage to his memory with fun panel discussions, Q and A sessions, book reviews and much, much more? Then
TheLincolnLegacy
is the perfect place for you. Walks of all artistic life are warmly welcomed here.

LungCancer-Awareness
was created to bring awareness to a well-known cancer that has not only impacted the daily lives of the members of my own family - but so many others around us. Anything that you can do to promote awareness within your community can and will make a difference!

Wanting to keep an eye on all things Literature on DeviantART, and not sure where to turn? Your official Literature home
CRLiterature
, is the place to find everything you could possibly want, from generalized information, resources, contests and more, so do not miss out.

Looking for some of the latest news about your Daily Deviations or that news article you may missed over the course of the month? Well then,
LitResources
may be the very place for you to catch up on all of the latest happenings.

Everyone is welcome over at our group, And we realize that every writer has their own personality, interests, strengths and weaknesses, so we aim to provide unique pathways into the community for everyone. So go on - sign yourself up and get exposed over at
Expose-Lit
.

Our judges at
TalentedWritersGuild
are looking for your quality literature! So, if you have something that you feel will simultaneously move us, challenge us, and inspire us as readers - then we are the very group for you.

Looking for a delightful and positively charged environment to post your work and give others some encouragement and support? Then look no further than
ProjectPositivity
.

Lucy has a vibrant gallery filled with colorful works of poetry and delightful fiction. She weaves her beautiful words in such a way to make an unforgettable impact. In the brief time that she has been a member of our Literature Community, she has sparked a welcoming atmosphere for many old and new deviants alike – with interactive projects that encourage positivity.



AlphaManifest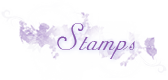 Making journaling an art form since 2005. Journal Design & CSS
By ginkgografix Exclusively for LadyLincoln and best viewed in FireFox